Take A Paw to Help A Paw Event
December 6, 2022
Please join us at Countryside Animal Clinic as we celebrate the holiday season with our annual fundraising drive! This year, our clinic is thrilled to be partnering with 9 Lives Rescue and Lola's Lucky Day Dog Rescue. Both organizations are committed to helping support local dogs and cats in need of sheltering and medical care. We are so proud to be involved with these non-profits in our Madison community, and we would love YOUR help!
We are looking for donations!!! Below is a list of much-needed supplies* for each rescue—feel free to drop off any purchased items in our lobby anytime between now and January 1st. We also have a Christmas tree with removable paw "ornaments" that each list an item that can be purchased for donation. Feel free to take a paw to help a paw at your next veterinary visit!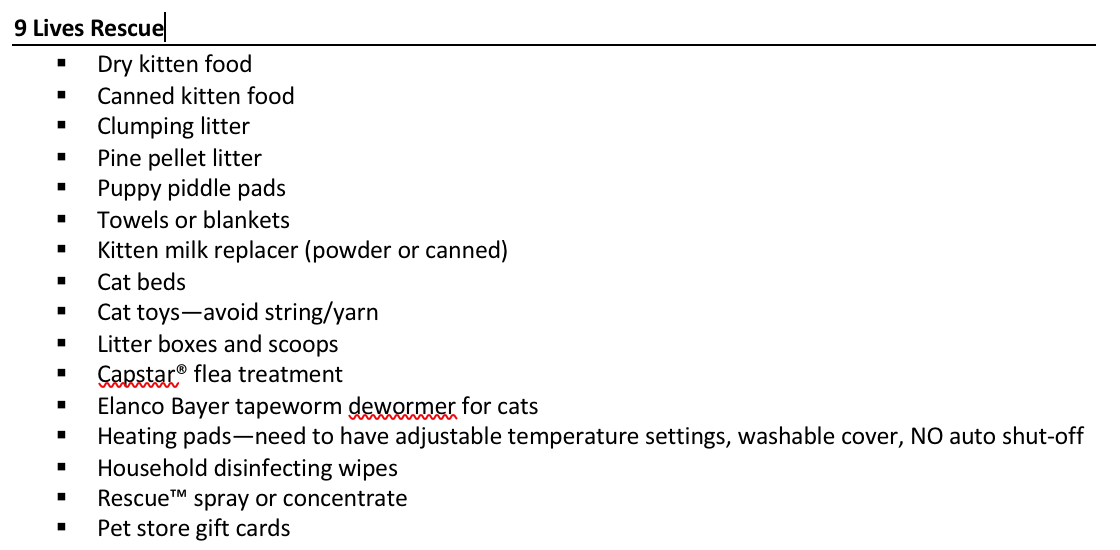 You can also donate by purchasing items online using the following links:
9 Lives: Amazon Wishlist and Chewy Wishlist
Lola's Lucky Day: Amazon Wishlist and Amazon Smile
If you have any questions, please do not hesitate to get in touch with our reception staff. We cannot wait to see how many donations our lovely clients will bring!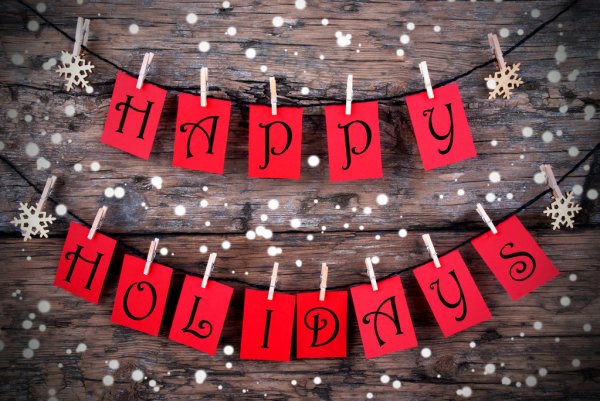 *We kindly request that only new items in unopened packages or in their original purchased condition be donated. Thank you!
About 9 Lives Rescue
9 Lives Rescue is a small, foster-based 501(c)3 cat rescue serving the south-central Wisconsin area. We are passionate about providing personalized adoptions and enriching the lives of people and animals by finding the right forever homes for homeless, unwanted, and abused cats and kittens. Our rescue was founded in 2016. Since then, 9 Lives has adopted out countless cats and kittens to such wonderful people and families and we hope to continue to do so! In 2021, 650 cats and kittens came through our rescue, and in 2022 we have had over 700 so far. These rescues would not have been possible without the support of our donors, fosters, and volunteers.

Please visit our website for more information: https://www.9livesrescue.com/
About Lola's Lucky Day Dog Rescue
Lola's Lucky Day was officially formed in 2015 and founded by Larissa Gavin who wanted to help homeless animals in Houston, Texas. Larissa, originally from Wisconsin, saw that the animal overpopulation problem in Texas could be alleviated by transferring shelter animals to Wisconsin, where there is less pet overpopulation and high adoption demand. Larissa formed relationships with partner rescue groups and shelters in the Madison area to help place dogs once they were completely vetted. In June 2015, enough money was raised to purchase a rescue vehicle to transport our dogs from Houston to Wisconsin. Since then, we have helped over 5,000 dogs who otherwise would have no chance. In 2017 Lola's Lucky Day also expanded its operations and rescue efforts to Dallas. Lola was one of the first dogs that we rescued and was adopted by a family in Houston. She lives a very spoiled life and is a great advocate for our rescue. We also think it's each dog's lucky day when we rescue them; hence "Lola's Lucky Day."
Please visit our website for more information:https://www.lolasluckyday.com/